Online shop perfekt-schlafen.de among the top 3 online mattress retailers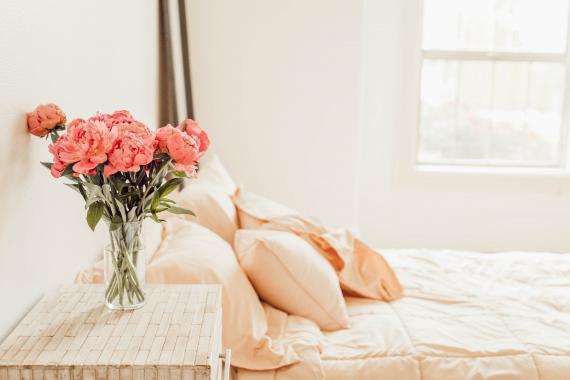 On behalf of DEUTSCHLAND TEST and the business magazine FOCUS MONEY, the Institute for Management and Economic Research (IMWF) recently conducted a broad-based satisfaction survey.
Around 20,000 companies, products and brands from more than 200 sectors were put to the test, with not only German companies but also foreign companies that operate an active business in Germany or have a registered office here being included in the study. To make the results of the study comparable and consumer-friendly at the same time, the source set analysed was divided into the categories "The best in everyday life", "The best in work", "The best in technology" and "The best in leisure".  These in turn are subdivided into a large number of sub-categories. The online shop perfekt-schlafen.de, the full-range supplier among the web shops of the SLEEPZ Group, was able to achieve an excellent second place in the segment "Online mattress retailers" in the superordinate category "The best in everyday life".
The results of the study, which FOCUS MONEY recently published in a special edition, are based on the evaluation of around 34 million online responses (e.g. in forums or the social media) and customer ratings of the 20,000 most popular brands and companies. 
Picture: Liana Mikah/Unsplash
SLEEPZ AG
SLEEPZ AG is a corporate group focused on e-commerce in sleep products. Its subsidiary companies sleepz Home GmbH, Matratzen Union GmbH, Ecom Union GmbH and Markenschlaf GmbH sell products such as bedroom furniture, beds, slatted frames, mattresses, bedding and accessories through 13 own online shops (i.a. www.perfekt-schlafen.de, www.matratzenunion.de, www.schlafhandel.de, www.schoene-traeume.de, www.onletto.de, www.matratzendiscount.de or www.bettenriese.de) as well as online market places and shopping clubs.
Under the "buddy" brand (www.buddysleep.de ) sleepz Home GmbH mainly markets its one fits all-mattress of the same name.  
Grafenfels Manufaktur GmbH (www.grafenfels.de ) has developed an own mattress collection under the "Grafenfels" brand.
Furthermore, the group runs showrooms in Berlin and Wolfhagen.